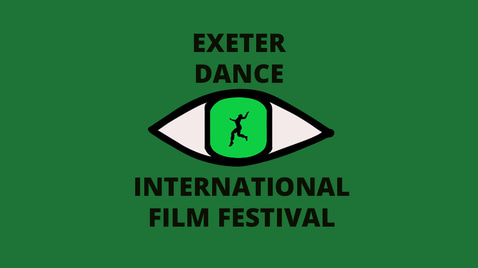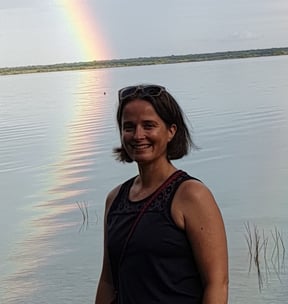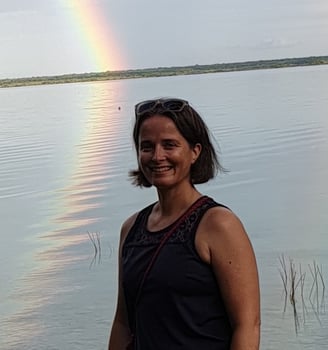 Jenny Pill - Festival Director
I am an award winning filmmaker, and founding member of South West Dance Hub. I set up EDIFF to promote dance films and to help showcase the amazing work I'm so passionate about.
I am interested in recognising and nurturing authentic voices and providing a platform for artists to shine.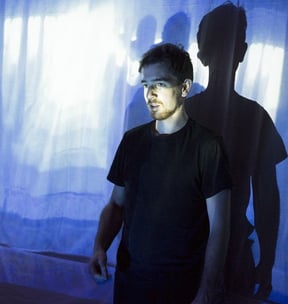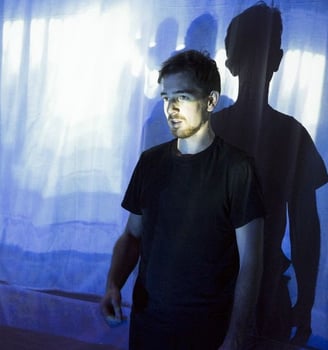 Donald Craigie - Technical Coordinator
The first answer I remember having for the What do you want to be when you Grow Up? question was a squirrel. Since then, answers have included train driver, space man and beekeeper. I have had moments wanting to be a professional photographer, ukulele player or writer. Right now, I make theatre. Find me at www.donaldcraigie.com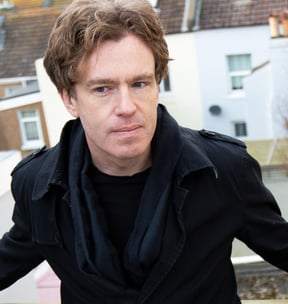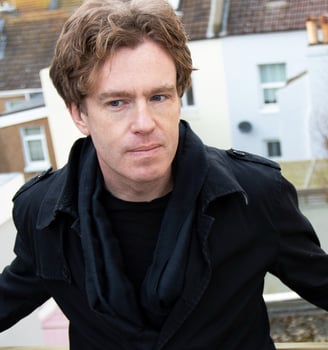 Dr James Rowlins - Mentor & Guest Curator
Dr James Rowlins is a writer, filmmaker and academic. He has lectured in Europe, the US and Asia and is an expert in film noir and the French New Wave. He currently lectures at Brighton's Screen & Film School. He is Director of Rocks Film Festivals, with editions in Brighton, Hastings, London & Los Angeles, which champion emerging independent filmmakers making bold, innovative films.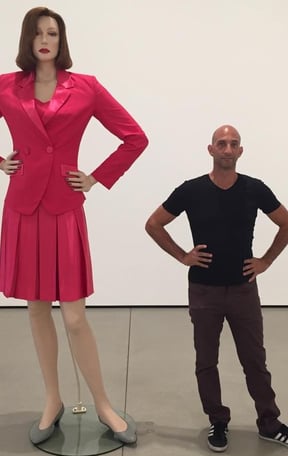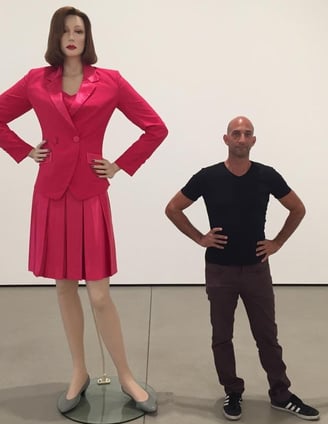 Jeff Howard - Festival Consultant & Guest Curator
Jeff was an indie filmmaker in the 1990's and early 2000's, during which he endured the film festival circuit and a major studio DVD release. After fifteen years in movie licensing, his passion for indie film was revived when he became the head programmer of the Sherman Oaks Film Festival and its sister-fest Film Invasion Los Angeles. Jeff's love for indie films and his desire for more people to see them led him to create the Discover Indie Film podcast and its accompanying TV series on Amazon Prime Video and the streaming service TVHi. He absolutely loves dance in person and on film, perhaps because when he dances he resembles a toddler learning to take their first step.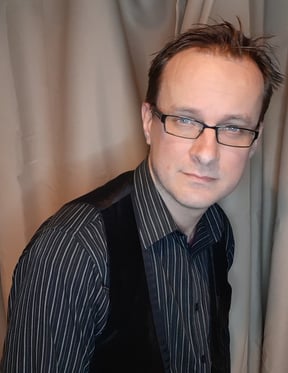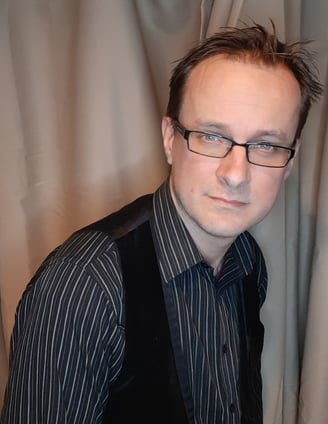 John Tomkins - Guest Curator
John Tomkins is a Director and Film Producer. He makes documentaries with local and national organisations, narrative films and music videos. John is the Director of the English Riviera Film Festival, showing films from across the world, with an annual international film awards and hosted film industry panels. John has also given talks about indie filmmaking to colleges, heritage societies and other organisations across the South West.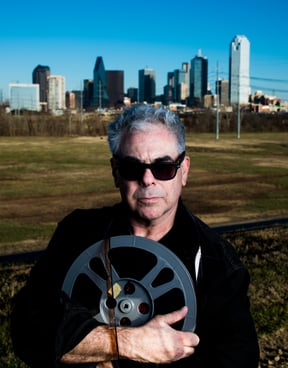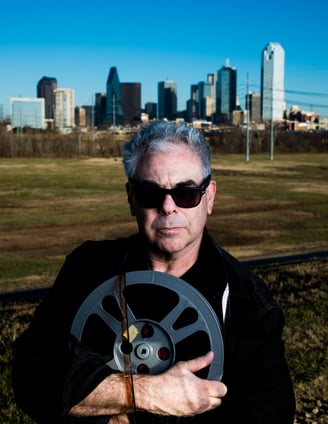 Bart Weiss - Guest Curator
Bart Weiss is an award-winning filmmaker, educator and director/founder of the Dallas Video Festival and produces "Frame of Mind" on KERA TV. He was President and Chair of AIVF and was a video columnist for The Dallas Morning News, and United Features Syndicate, Student filmmakers Magazine. He is co host of the Fog of truth podcast. He is a tenured professor at the University of Texas at Arlington. Bart received an MFA in Film Directing from Columbia University.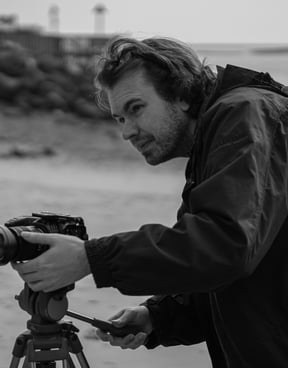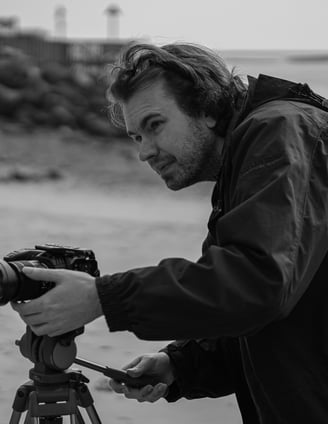 Dom Lee - Guest Curator
Dom is a Devon based Writer/Director/Editor. Recent short film projects include uplifting musical comedy 'Between The Lines' and 'Croak' which was commissioned by Exeter Phoenix and premiered at their Two Short Nights Film Festival. Alongside D&C Film, he co-founded 'SW FilmMail' - a fortnightly newsletter sharing news and opportunities from around the South West.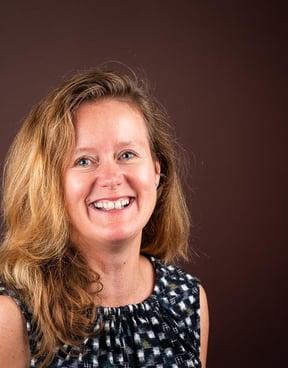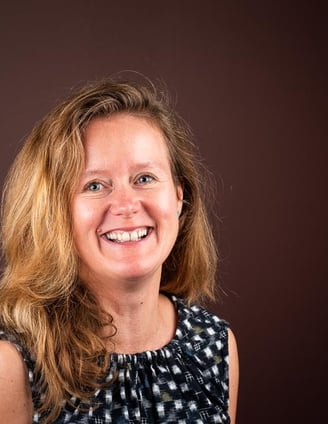 Lara Goodband - Guest Curator
Lara Goodband has over 25 years' experience as an art curator, and is Contemporary Art Curator and Programmer at the Royal Albert Memorial Museum and Art Gallery in Exeter. She works closely with artists, including filmmakers, to curate new artwork inspired by RAMM's collections. Lara is a Research Associate at the University of Exeter.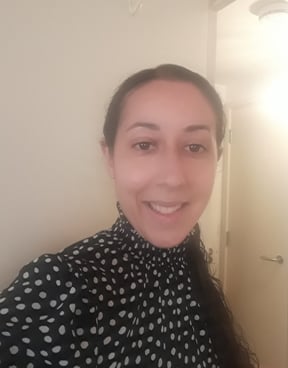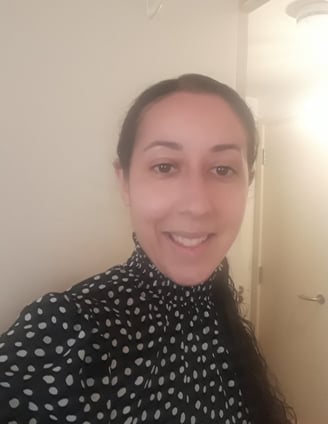 Lauren Tenn - Guest Curator
Lauren is a Co-Director of Cine Sisters SW, a collective of womxn working in film and living in Devon & Cornwall supporting its members to create projects on a range of platforms, and offering small funded opportunities for womxn filmmakers in our region.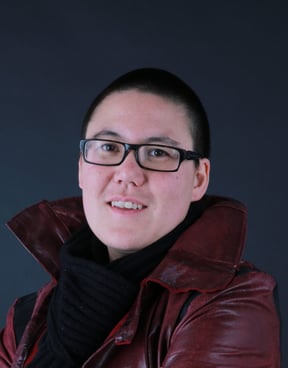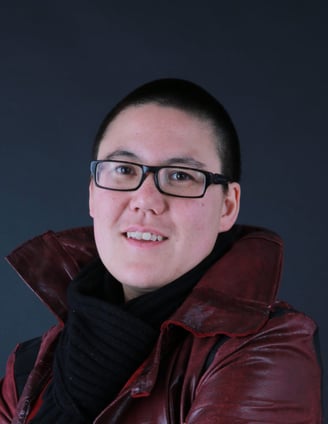 Kimwei McCarthy - Guest Curator
Kimwei is currently serving in his 5th year as Grand Bard of Exeter, in which he takes inspiration from the area to make stories, songs and poems. He is interested in multiple forms of expression and is Head Mentor on a cutting edge online Masters in Professional Music with the University of West London.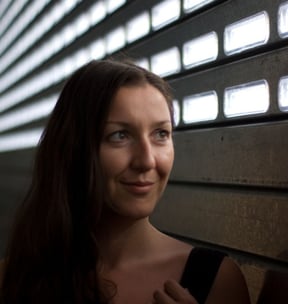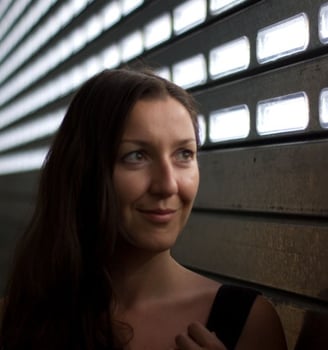 Sarah Berridge - Guest Curator
Sarah is a Bristol-based Lecturer and maker of Dance and Theatre Performance. Whilst completing her MA at Laban, she focused on making films for gallery spaces. Sarah has made many performance films that were shown at various venues and Dance/Theatre/Film Festivals; she is now a Senior Lecturer in Performance at the University of the West of England.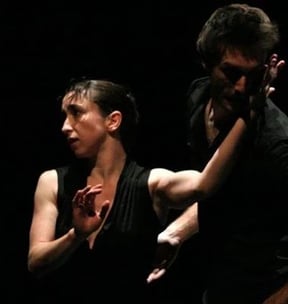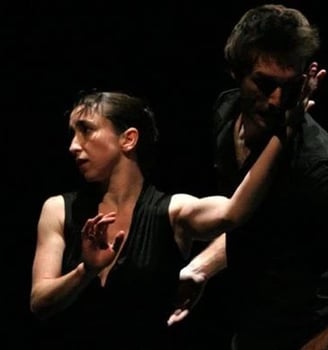 Ruth Janssen - Guest Curator
Ruth has danced, choreographed and taught for major dance companies in the UK and internationally. Credits include Scottish Dance Theatre, MadDogs Dance Theatre, Gravity & Levity, Hofesh Schecter, Liv Lorent, Didi Veldman, Adam Benjamin, Victor Quijada, as well as touring her own work. Film credits: Coire Ruadh from Goat media. Ruth co directs The Hall Exeter.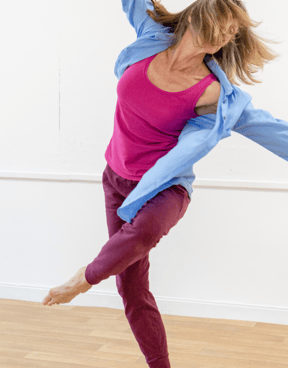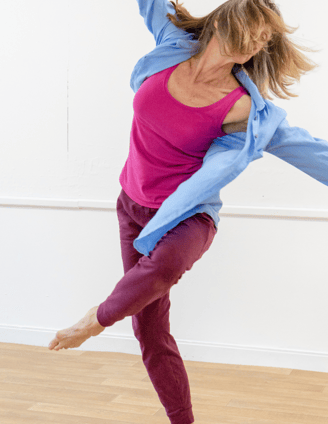 Lois Taylor - Guest Curator
I founded and directed national touring company Attik Dance, have performed with companies and amazing choreographers, lectured at Plymouth & Falmouth Universities and am currently co-director of Dance Centred CIC as well as an independent artist. Improvisation is key to my performance, choreography and facilitation: it brings excitement and surprise, revealing the process which for me is often the most "alive" moment in making work.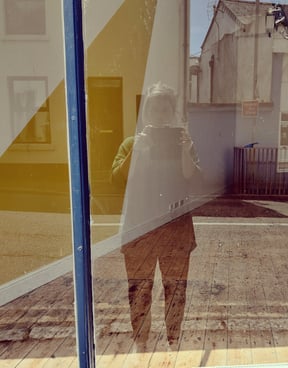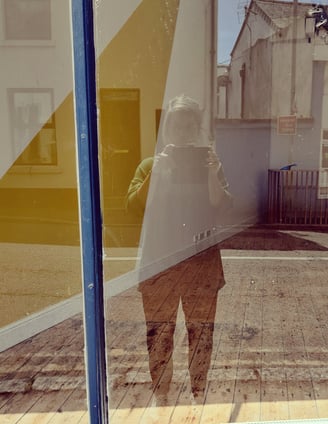 Kyra Norman - Guest Curator
I am a dance-trained artist and researcher working with movement, connection and place, on screen and in live contexts. Alongside this work, I edit the International Journal of Screendance, where I work with the Editorial Board to hold a space for discourse at the intersection of dance and screen media practices. I live in Cornwall, UK.https://www.kyranorman.co.uk https://screendancejournal.org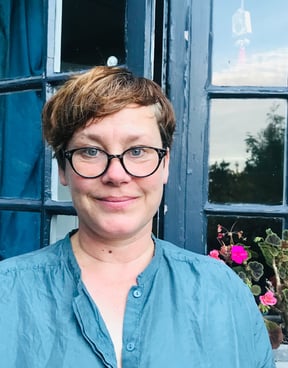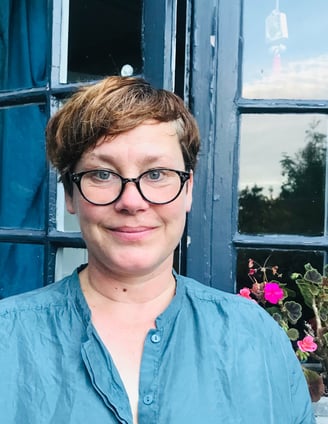 Sue Smith - Guest Curator
Sue is Course Leader for Dance & Choreography at Falmouth University. She freelanced as an independent dance artist for many years working in participatory practice, performance and screen. Sue is a Clore Fellow, was awarded a Rayne Fellowship for Choreographers and was Director of Dance in Devon. Sue completed a PhD in Choreography at Falmouth University, is a Board member of Gecko Theatre and is Chair of People Dancing.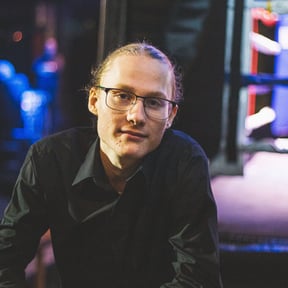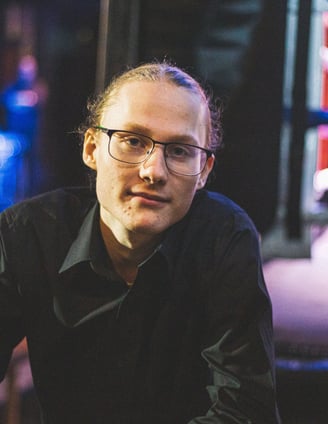 Will Farmer - Event Photographer
I am an amateur photographer originally from Essex, now studying Economics and Politics at the University of Exeter - I have shot school theatre productions and sports including F1 and Surfing and hope one day to enter into a film festival with a film of my own. You can find more of my work at instagram.com/wjf_photos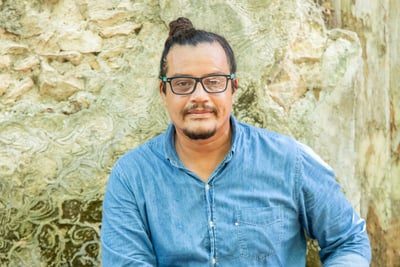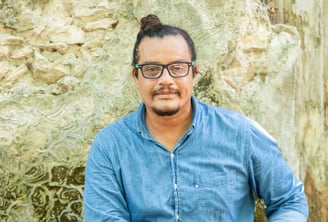 Juan Manuel Ramos - Guest Curator
Juan is director of dance company Bajo Luz in Mexico. He has decades of experience and knowledge in the dance sector, mainly focused on creating works and teaching. He has danced, taught and choreographed all over the world.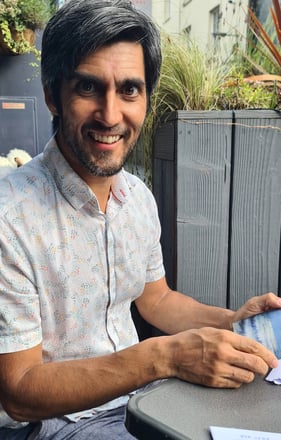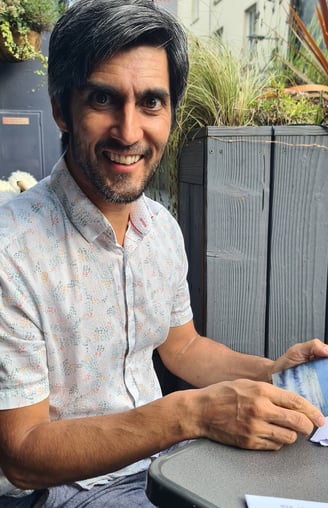 Ebon Bouri - Event Presenter
Ebon has a lot of experience presenting his own events. He is a huge contemporary dance and indie film fan. Ebon is looking forward to welcoming you to The Hall, and sharing the amazing film selection with you.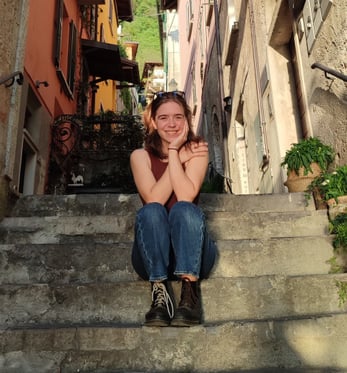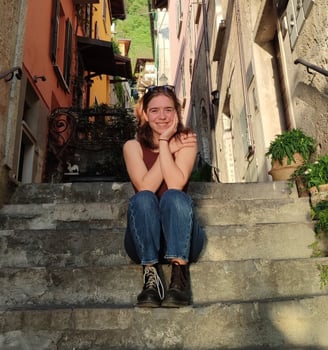 Sonia Tabakovic - Social Media Manager
Hello, my name is Sonia and I will be the face behind the funky social media posts and campaigns! As for what I am or experience I have well that would be a variety of things! From dancer and social media manager at South West Dance Hub in Exeter to movement practitioner and company founder at Move Until Dusk. Find what I do on the @moveuntildusk Instagram page.