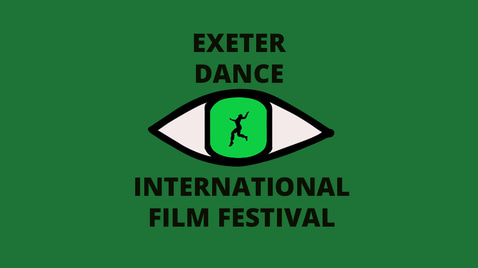 Dance film screenings for the South West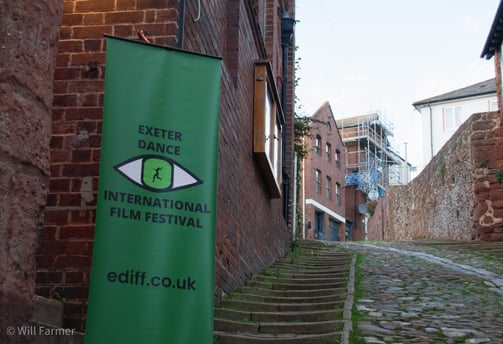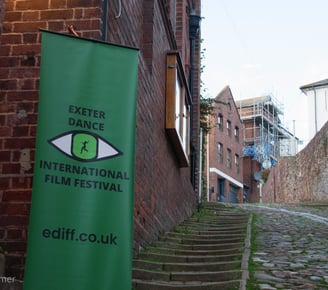 Exeter Dance International Film Festival is run by dance film enthusiasts looking to showcase and support authentic art. We run a full weekend of screenings, talks, mixers & workshops to ensure you have a truly enriching experience with EDIFF. Our online event runs for a week after the live event, showcasing all official selection films. There is a scheduled zoom mixer session during this week for filmmakers from all over the world to meet each other and network.
The Hall is an arts venue where history and modernity collide. Located on Stepcote Hill in Exeter's ancient West Quarter, it has long been the home of artists and free thinkers. EDIFF is continuing that long tradition by screening the festival from this distinguished location. Complete with seating for 100 people, world-class projection and sound, optional use of headsets for the immersive experience, a bar and even popcorn - this is the perfect setting for you to screen your film with us.
Guest curators will award one winner plus honourable mentions in each category, with additional awards for: choreography, dancer, location, editing, cinematography, costume, soundtrack, sound design, concept, and Film of the Festival.
We have a specially curated EDIFF season of Discover Indie Film TV, which showcases on Vimeo and is released in March. Films to be chosen by the Festival Director after the festival run.
You can now watch a stunning selection of EDIFF 2022 films in a specially curated season here: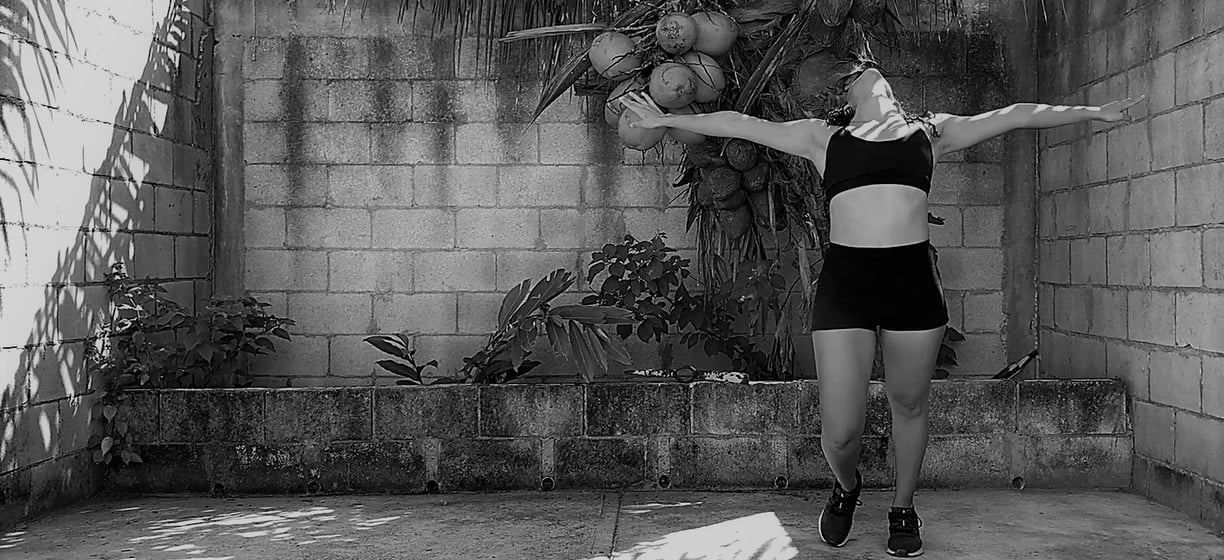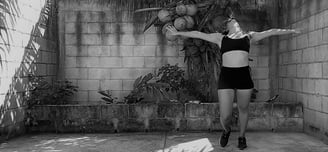 Testimonials
2023:
What an excellent programme of brilliant films. Such a holiday for me to learn so much about another art form and to hear Siobhan Davies speak – utterly thrilling. Thanks so much for doing this for Exeter!

A wonderful event. A great venue, and what a lovely city.

I'm new to the Exeter Dance Scene. Loved the films. As I grow, I recognise the poetry inherent in dance, which speaks deeply to me. Thank you!

Amazing and truly inspiring. Will be back! Also appreciate just how much time, hard work & effort has gone into making this possible. Well done!

Thank you, so inspiring. So good to be in one space with other artists in the community.

Loved the Q&A! Amazing event again! So lucky to have this in Exeter & SW.
Filmmaker Feedback 2023:
We were truly honored and pleased to be a part of the Exeter Dance International Film Festival. It is professional, well-organized, and offers a venue with state-of-the-art technology, especially its sound system and screening capabilities. The organizers are pleasant, friendly, warm, and easy to work with while attending to every detail. We appreciate their prioritizing our needs by providing networking opportunities including online filmmaker mixers and a week of online screenings to accompany the in-person event. This festival, though only two years old, should quickly build an excellent reputation among the dance and film worlds. - Adriana Davis and Margaret Beals, Co-Directors

Excellent and inspiring. The young dancers from Bridport Youth Dance were delighted and very grateful to have two Dance Weaver films selected for the online festival programme. Thank you.

It was a great pleasure to screen 'Impossible Image' at the Exeter Dance International Film Festival. Karen Pearlman and I were very impressed by all aspects of the organisation and communication from Jenny Pill and her team, and, of course, thrilled to receive awards for documentary, costume and editing.

A very nice Festival run by very nice people. Thanks for having me. Thanks for awarding our project. Much luv!
2022:
Such a high standard throughout – such great visuals & sound. Each piece sitting astride Art & Performance. So, so impressive – congratulations to all included.

Very interesting day and some excellent short film.

Very interesting to see the creative process in action and how ideas are formed during the documentary section. Loved the multi-cultural perspective.

Amazing films & it was so good to meet the filmmaker.

A brilliant festival, very well organised, brilliant films and filmmakers :)

We really enjoyed it. Good diverse range of films and well run event well done.

Really, both the organisation and the content was exceptional! I look forward to next year! Thank you all.

An amazing occasion with everyone having a brilliant day. Well done Jenny and team.

It was a really impressive event, hats off to the whole team!! You're amazing Jenny, it was a real honour & pleasure to host the festival – Ruth J @ The Hall

I wanted to congratulate you on a wonderful festival – well done. We really enjoyed it and my husband now wants to take up contemporary dance! I hope you feel it was a great success too? You brought something really unique and inspiring to Exeter.
Filmmaker Feedback 2022:
A marvellous selection of dance films online. I could have watched 24/7 for the entire run.

Sad to miss this brilliant event this year as I'm rehearsing all weekend - I'm sure it will be as stimulating and moving as the last. We were so thrilled to show our film 'Echo' there in 2022, it meant a great deal to share the screen with such inspiring films from all over the world.

Great to take a part in such a fantastic film festival, staff were very helpful and communication was great. Thanks for having and selecting us!

It was a wonderful experience to be part of the festival! The communication was impeccable and we are honoured to be part of it!
Keep up the great work and good luck!

Je recommande ce Festival International. Les films en compétitions sont magnifiques et de très haut niveau. Je suis très heureuse d'avoir participé avec notre film à la compétition officielle. Ce fût une expérience incroyable à vivre sans hésiter.

Thrilled that my gender fluid dance film SWIVEL, won an honourable mention for the trailblazing dancers Iron&sparks amongst such a high quality of performers! Jenny and the team have crafted a dance festival that not only delivers in terms of technical talent, but also challenges our perceptions of movement and dance. Fabulous to be included and even better that this is produced in Exeter, my home town! Congratulations!

Great festival, great communication, great overall quality. Congratulations.

Fantastic communication from caring organizers. Thank you for showing "Ao pó voltaremos"!

A really nice festival. The online program worked really well :)

Spectacular organization on behalf of the EDIFF team. I was honored to have my film screened by such an ambitious production!